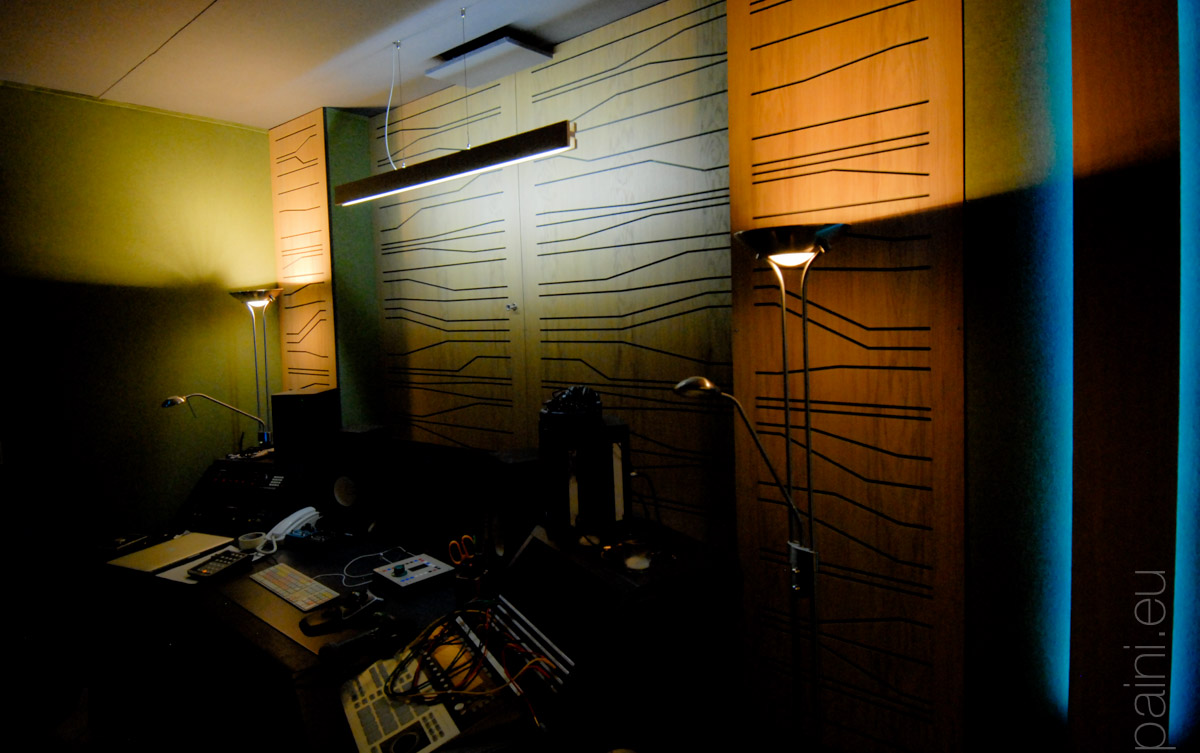 _
A new recording studio in Milano, for Davide "Tallia" Tagliapietra (Nannini, Ramazzotti, Ferro, Mengoni, Morandi, Zilli, etc.).
In the large initial white room (the Bunker – see slide show below) we imagined a red box with a control room.
The remaining space around the red box was to be considered both relaxing and composing and recording area.
The result is a strong contrast between a space with very well controlled sound (the red box) and a more "rough" zone with variable acoustics.
the team
– dario paini: acoustic design
– renato zamporri: renderings
– la fabrica [andrea + federico ponti]: acoustic treatments
– alberto ferraris: doors
– giuseppe salvatore + claudio strano: electricity
– stefano grasso: cables
– massimo scattolini: air
– daniele buggio: colors (red + white)